Rev. Lamont R. Sherrill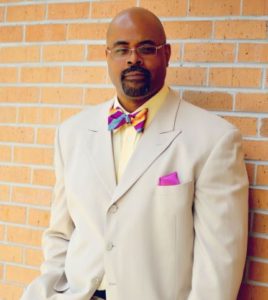 Rev. Lamont R. Sherrill is a Wisconsin native. He holds a Bachelor's of Science in Christian Ministry from Mid-America University in Oklahoma City, OK. After graduating high school, he moved to Washington, D.C. While residing in our nation's capital, Rev. Sherrill heard the presentation of the gospel, and by God's grace through faith in the atoning work of Christ, he was born again. Soon thereafter, he recognized the calling of ministry upon his life and responded to that call in March of 1991. Later that same year, he became one of the associate ministers of the Second Baptist Church of Madison, WI, under the leadership of Rev. John Miller. In 1995, Rev. Sherrill established the Harvest Christian Center Church also located in Madison, WI.
In 1996, he was appointed to the office of District Overseer within the Full Gospel Baptist Church Fellowship International under the leadership of Bishop Paul S. Morton, Sr.
In 2002, Rev. Sherrill placed the care of the Harvest Christian Center into the hands of one of his associates. He and his family relocated to the city of Milwaukee and became members of Northside Church of God under the leadership of Rev. Dr. Sandy L. Johnson. On April 15, 2007, Rev. Sherrill was chosen to serve as the Sr. Pastor of the Hazel Crest Community Church of God, in Hazel Crest, Illinois, where he served faithfully for six and a half years.
He and his wife Marie are the parents of five daughters: Dominique, Brionna, Kenya, Zaire, and Tanzania.